A Native American entity, is called back to this earth, because humanity is out of balance with nature. Timeline modern day.
Water Warrior Synopsis:
Water Warrior is a Native American, spiritual and science fiction short film; set in the American Southwest. The Water Warrior returns to earth to restore the balance between humans and mother earth because, the water a vital life source on planet earth is poisoned and polluted. The Water Warrior has to battle a dark entity and his operatives, who want to destroy him, before he completes his mission. However, in this film nothing is what it appears to be.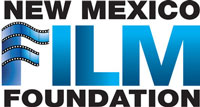 on iTunes Buy now